This review was posted on 3/28/2007
----------------------------------------
Last night I smoked a Connecticut Vintage 99 Rocky Patel. The choice tonight was easy. I figured I should smoke another Rocky Patel influenced cigar so I picked the Nording that Heath (Muziq) sent to me recently in the Newbie Sampler Trade.
Size: 4 x 54
Shape: Torpedo
Wrapper: Costa Rica
Filler: Nicaragua
Binder: Mexico
Burn Time: 1 hour 15 minutes (smoked more quickly rather than slowly)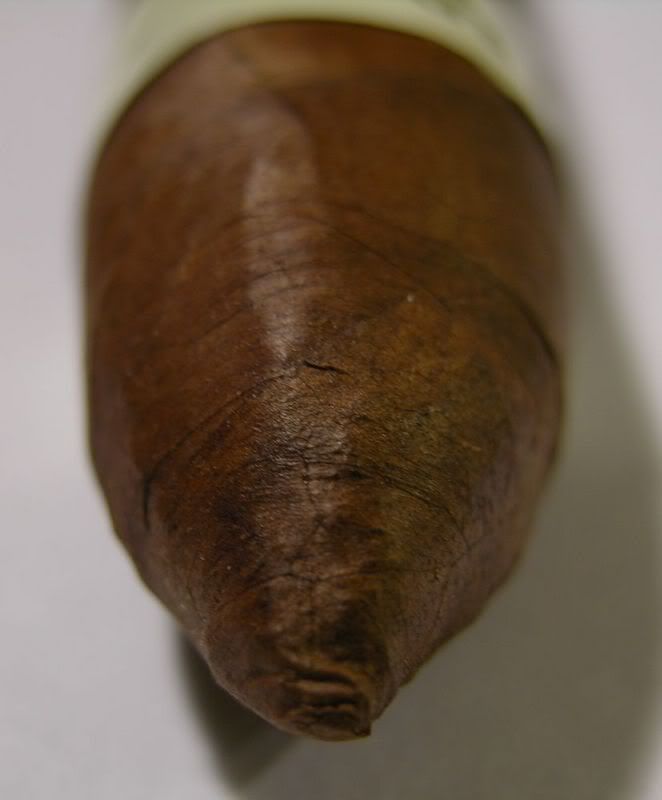 I paired this smoke with some Hawaiian Kona with half a teaspoon of sugar. The cap clipped clean with my Palio Cutter. This is one fat short cigar. The construction is uniform and firm. Prelight draw is on the lighter side. No pull problems with this cigar.
The initial light produced classic maduro flavors. I noticed a little more pepper and good tobacco flavors over other Maduros I've smoked. The first third produced hints of cinammon as well with some distinct nutty and creamy flavor. Mixed with the Kona, I felt like I was drinking and smoking a Latte. This cigar reminded me of the Rocky Patel Vintage 90 from time to time. The 2nd half of the cigar produced a clean nutty finish.
I experienced some burn issues, but nothing that kept me from enjoying the cigar. I recommend trying one of these if you ever get a chance.