The draw continued easy without too much air pulling through each draw. The flavor picked up more pepper half way through with a continued creamy finish. A few draws presented a sweet pepper with a pepper finish.
At 1/2 to 2/3, I noticed an slight earthy/peppery musty flavor on the back of the throat, so I thought I would try snorking at this point. This ended up as a pepper attack on the olfactory nerves..It hit pretty hard. It finished with almost a candy cane scent.
The stick started to taste creamy with a pepper finish. With about third left, the burn was uneven, loose and flaky on the quick burning side and tight on the slow burning side.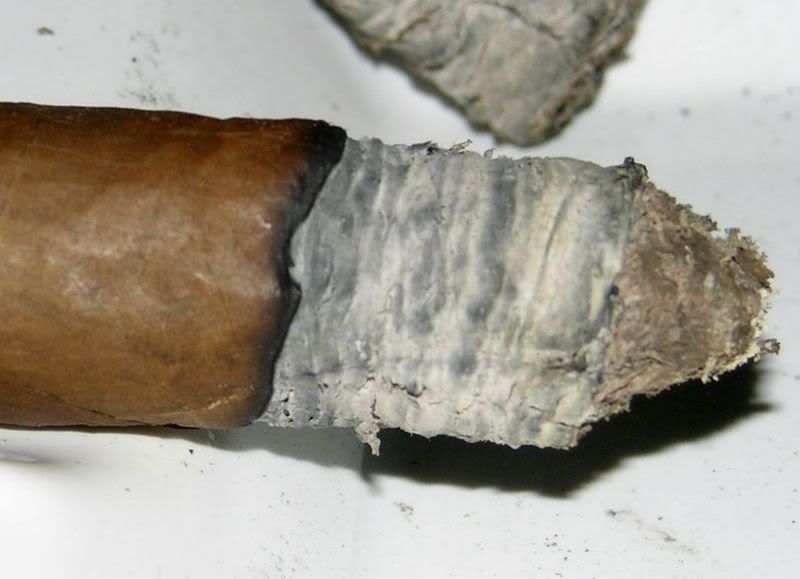 I was a little unhappy with the burn because I did not want to put the stick down. It picked up a toasty almond flavor with a mild pepper finish. The last few creamy draws left me salivating when I put the stick to rest in the following condition.