Q Cigars is a shop located in Down Neck Newark. I believe the ďQĒ stands for Quisqueana.
This was, according to the owner, the best of their rolled in house selection. It was gifted to me by a co-worker and I promised Chingas a review.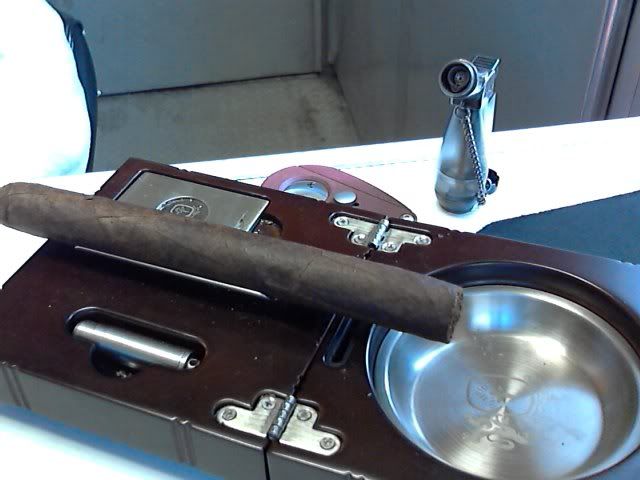 Initial thoughts
This smoke is a beast. 7 X 52 is my best guess. It has a dark chocolate wrapper with a few veins.
I squeeze the stick and find nothing out of sorts. I get a nice clean cut from my Xikar.
I get a strong tobacco taste from the pre-light draw and the stick has a nice barnyard smell.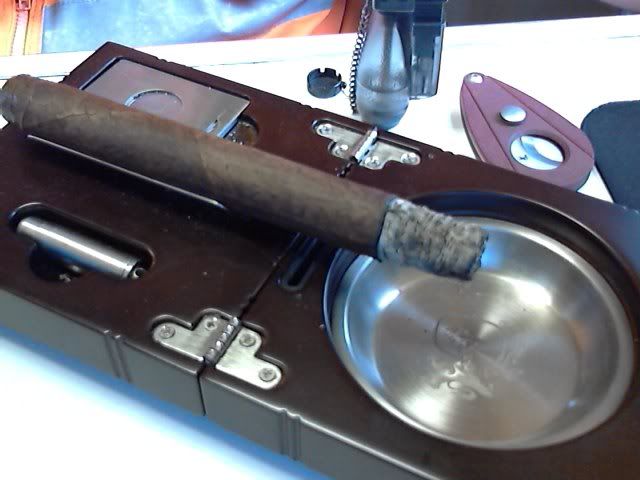 First Third
The draw is a little loose. Initially I get a lot of sweet coffee flavors. Iím a little surprised at how smooth the stick is.
Almost no burn when I go to my nose. About an inch in, I get a lot of chocolate flavor and a ton of creamy smoke.
A little further down I try my nose again, bad idea! That was brutal and now my eyes are tearing.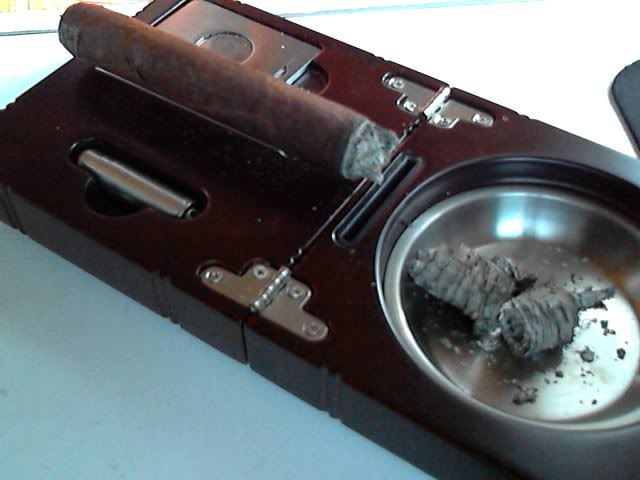 Second Third
The smoke is starting to get a little bitter and a lot harsh. Itís starting to taste very fresh.
Iím getting a strong tobacco taste with a hint of cedar. The smoke is still thick and plentiful.
The flavors are getting very muted and drowned out by the freshness. I can absolutely taste the youth on this stick.
In fact, itís all that I taste now.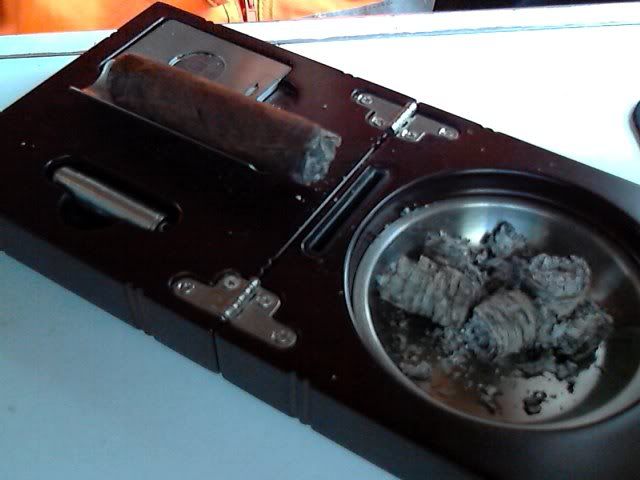 Final Third
The flavors are a muddled mess and the smoke tastes very heavy.
Itís a bit like smoking a cup of coffee that has been left on the burner too long.
This is how it stayed till the very end!
Final thoughts
This stick has some potential with a lot of rest. Even with time, I donít think it will be worth the $10 price tag.
This smoke started out nicely and I thought I was in for a real treat, but it really crashed and burned in the end.
Burn was perfect with no relights. Draw was a little loose but not an issue.
Final Score 5/10 though I would like to smoke one thatís well rested
Smoke time 2hr 26 min