I posted this review on 8/4/2007
--------------------------
This is a special blend that Litto Gomez produced for a shop in Atlanta named Puff n Stuff. 100 boxes of 20 were rolled. Tonight's example comes from box number 7 packaged in 06/07. This is the 2nd example I've smoked of this blend.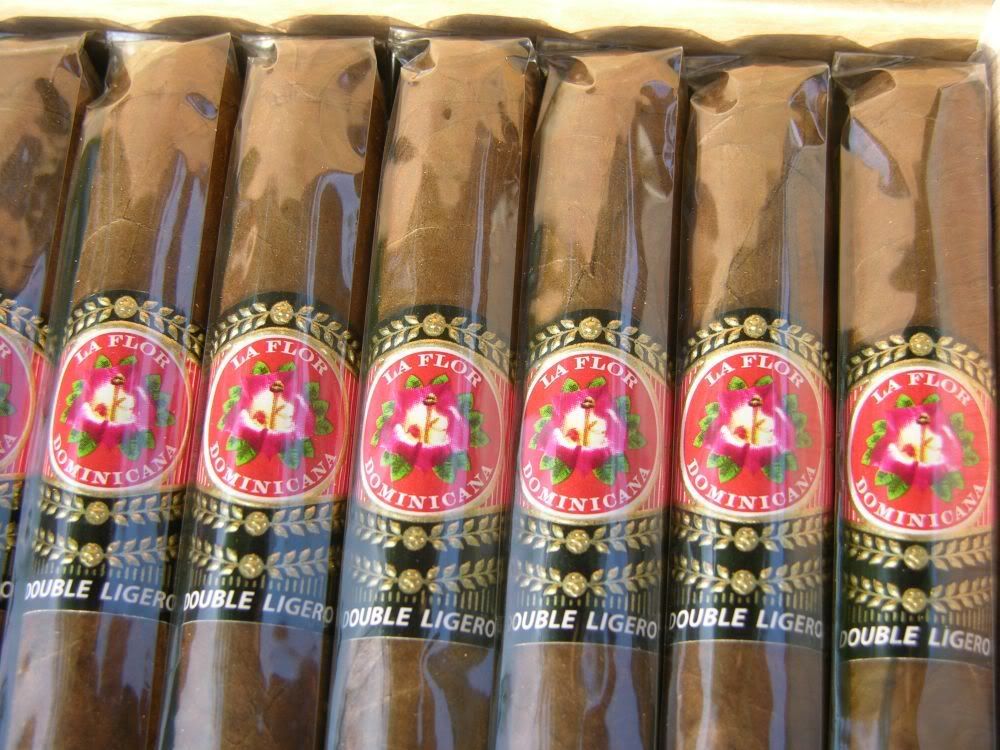 Filler: Dominican Double Ligero
Binder: ??
Wrapper: Cameroom (as labeled on the boxes) / Cameroon
I sat down with this on a Friday evening at about 7:45 PM. I had a light meal a few hours earlier. I paired this with ice water.
Pre-light Aroma/taste: Tobacco with a sweet musk. There is a mild spice on this cigar when drawn before lighting. The draw is on the lighter side of medium.
Appearance/Construction: This lancero is uniform but looks a little rough with ridges. There are small veins that run throughout the wrapper. There's a medium firmness to this example. It does not feel like it's been rolled very tight. The wrapper is a nice dark cameroon leaf with the tiniest water spots in comparison to LFD Cameroon Cabinets I'd smoked in the past.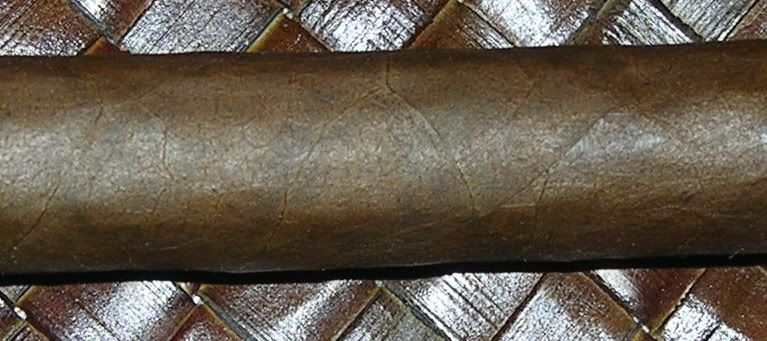 Initial Impressions: There is a clean floral/nectar spice on the tongue when lighting this cigar with hints of nuts. Within the first inch, the nuts, nectar, and spice blend in well with each draw. I like this blend. It's full in body.
The cigar produces a fragile white fluffy ash that hold on remarkably well.
After the first inch, the spice really starts to kick in. I think I should have eaten a little more. This is one of the fuller strength cigars that I'd smoked. The spice really starts to kick with a clean floral fruity finish. There are still the occasional mix of nuts from the cameroon wrap that really make this blend shine in my opinion.
The 2nd half of the cigar, the spice gives way a bit to the fruity/floral/nutty characteristics settling the spice on the tongue. The cigar remains full bodied. I feel like Litto hit this blend perfectly. It affords me the nutty/floral/fruity characteristics of the cameroon cabinet combined with the punch of the double ligero.
I burned this for about an hour and half. You need to pay attention to this smoke, take it slow, but not too slow. I had to relight once.
2 thumbs up from me.