This review was posted 3/28/2007
------------------------------

I picked up a handful of Tatuaje Cabinet - Especiales last Friday at PuffnStuff. I had smoked several Havana VI in the past, so I thought it was time to fire one of these up. I'm drawn to the Lancero shapes.
Size: 7 1/2 x 38
Shape: Lancero
Wrapper: Nicaragua
Filler: Nicaragua
Binder: Nicragua
Burn Time: 1 hr 30 minutes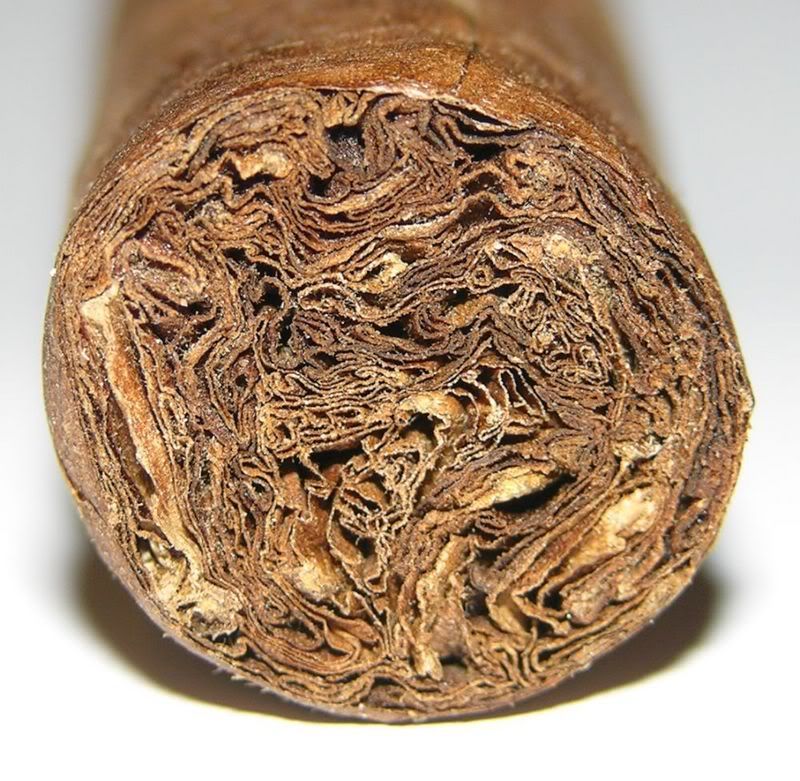 Prelight Aroma: musky- honeysuckle sweetness.
Prelight Draw - Tight as expected in this lancero size, rg and length
Firmness - tight at cap and foot.. perhaps a little dry.
After spending 5 days in my humidor at 65% RH, I thought I enjoy one of these after work tonight. Sitting on the front porch, about 80 degrees outside right after dusk. I paired this with Hawaiian Kona with a pinch of sugar.
After torching the foot, the first draw filled with my mouth and nose with tastes of tobacco and spice. Within the first inch, the cigar picked up hints of sweet cinammon, similar to what I'd experienced with the Havana VI, but to a lesser degree. The draw did not turn out to be a problem. I'm growing fond of the smaller ring stogies. The cigar picked up a more nutty and slightly less spicy flavor and slightly salted nut finish.
Shared the time enjoying this cigar with reading posts, searching You-tube for some Everlast and Cracker Videos.
Ash fell off after the first inch. more nut flavor. This cigar burns cool for a small ring gauge. Finish is now nutty and the honeysuckle I picked up in the aroma prelight. There is also a slight spice on the tail end of the finish. I like this.
The burn was slightly uneven in the first third, but caught up to itself.
Moving in the 2nd third, not much change, an abundant amount of smoke, easy draw. The flavor profile doesn't change much.
Last Third. The spice starts to linger in the finish and on the lips and tongue. The spice is lingering longer. Not in the mood right now to nub this one, so I'm putting it down with about 2 inches left on the stick. I think part of it is I'm getting antsy to get up and go somewhere after watching some Nine Inch Nails Pretty Hate Machine videos. Not sure my tongue can take much more of the spice right now. This is definately one I'd come back to revisit. The profile doesn't change much in this cigar other than the spice lingers, doesn't really become prominent in the flavor profile, but sticks to you.