I just returned back from a business trip in El Paso, Texas where I had the opportunity to eat at an italian restaurant called "Carinos". I had an awesome desert there called mascarpone bread pudding that I just had to try and make. Fast forward a week and here we have my first attempt.
Ingredients
8 ounces mascarpone cheese, softened
3 egg yolks
2 tablespoons Maraschino liqueur, divided
Zest of 1 lemon
1/2 sup sugar
Unsalted butter (for pan)
Sugar (mix and topping)
6 croissants
¼ cup heavy cream
¼ cup whole milk
Method
Preheat oven to 400°.
Cream the mascarpone with the egg yolks, maraschino liqueur, lemon zest, milk, cream, sugar into a nice smooth cream.
Dice your croissants and then soak the croissants with the cream. Place into a small baking pan.
Generously butter your pan.
Sprinkle the top with a light coating of sugar.
Bake for 22 minutes.
Serve warm!!! I decided to add a scoop of vanilla bean ice cream and drizzled (generously) caramel over the entire thing.
Pre cooked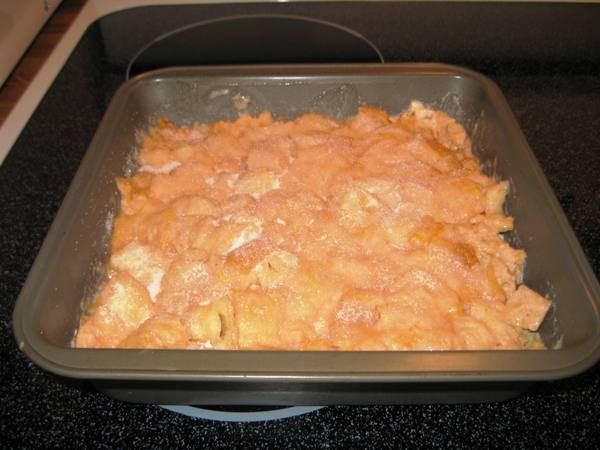 Out of the oven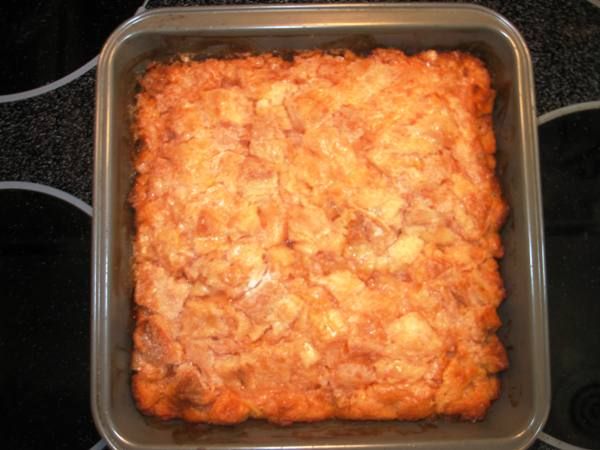 Plated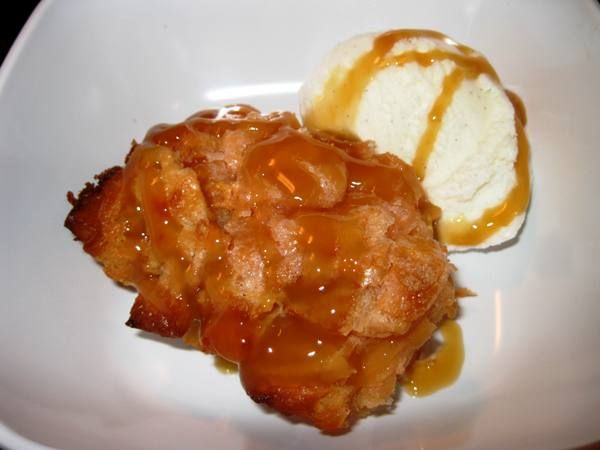 DELICOUS!!