For health reasons, we try to eliminate as many chemicals and processed items out of our food as possible. For Holly in particular, we have tried to get rid of nitrites and nitrates as possible so we grind our own sausage. This week we took the next step and went for homemade sausage. We picked up a small pork belly earlier in the week, mixed up a cure (kosher salt, brown sugar, and 100% natural maple syrup), and started the process (I think it was Monday evening). We left it to cure in the refrigerator, turning it once every 24 hours. Yesterday we pulled it out, rinsed it off and set it out to dry for a couple of hours.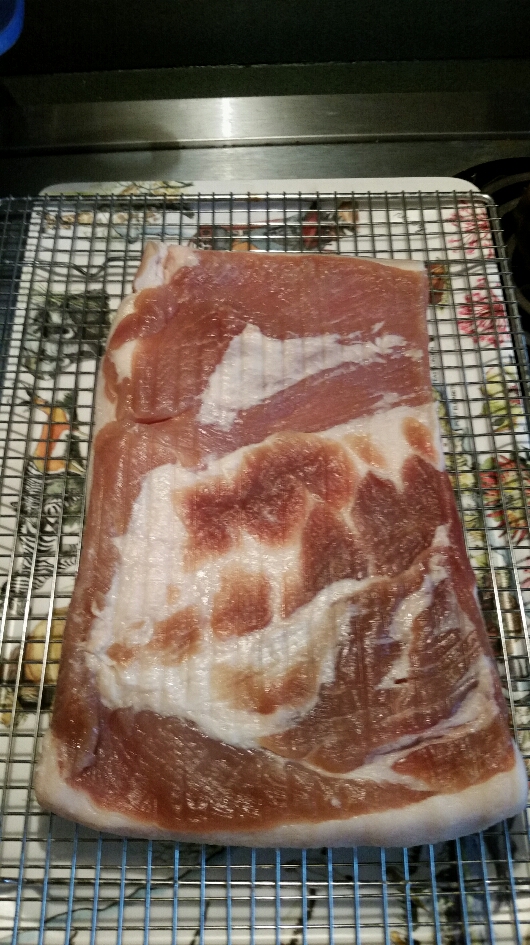 Once the pellicle formed, I fired up the Baconator 100 and on it went.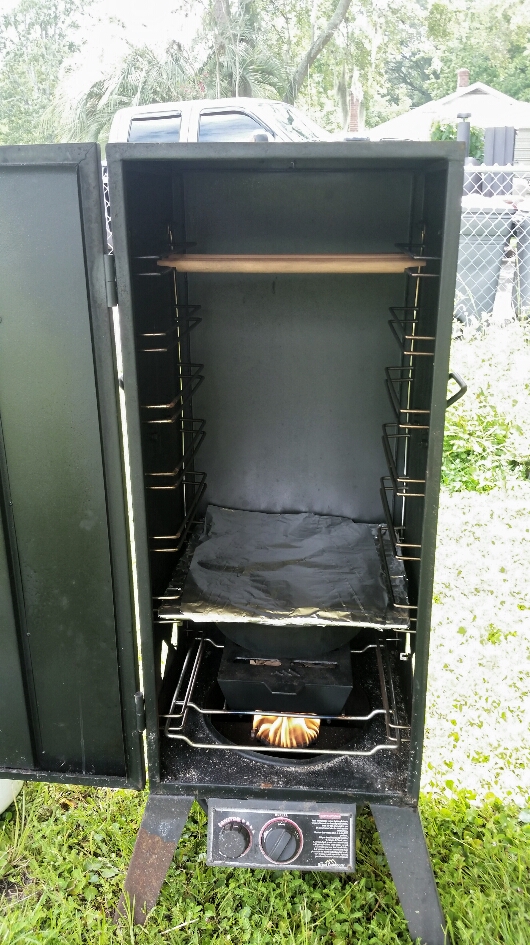 Baconating...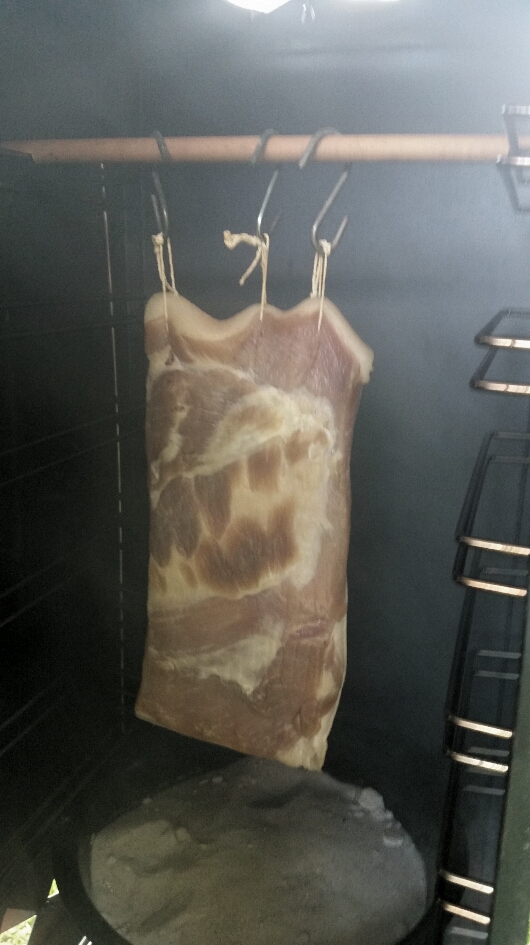 My faithful cigar partner and sidekick guarding the baconator 1000 while it baconates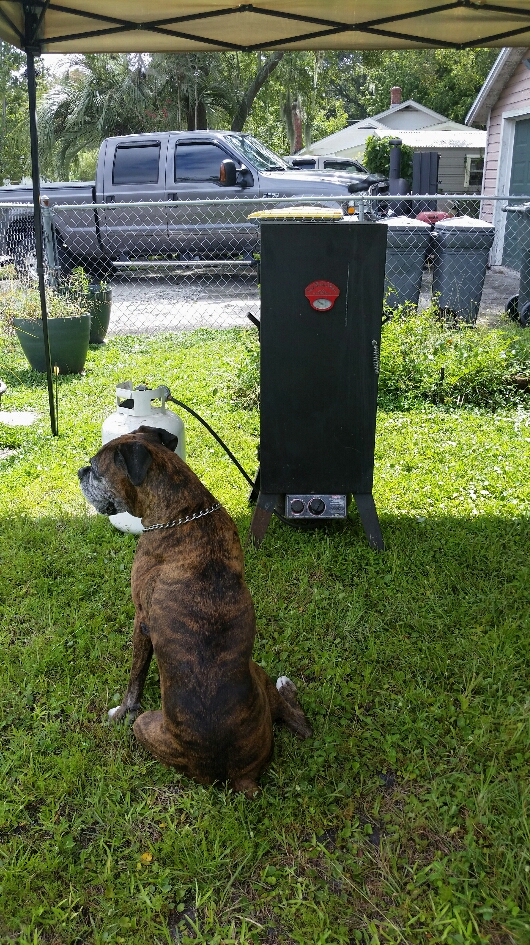 About 4 hours later it was at 140* and smelled better than it looked!